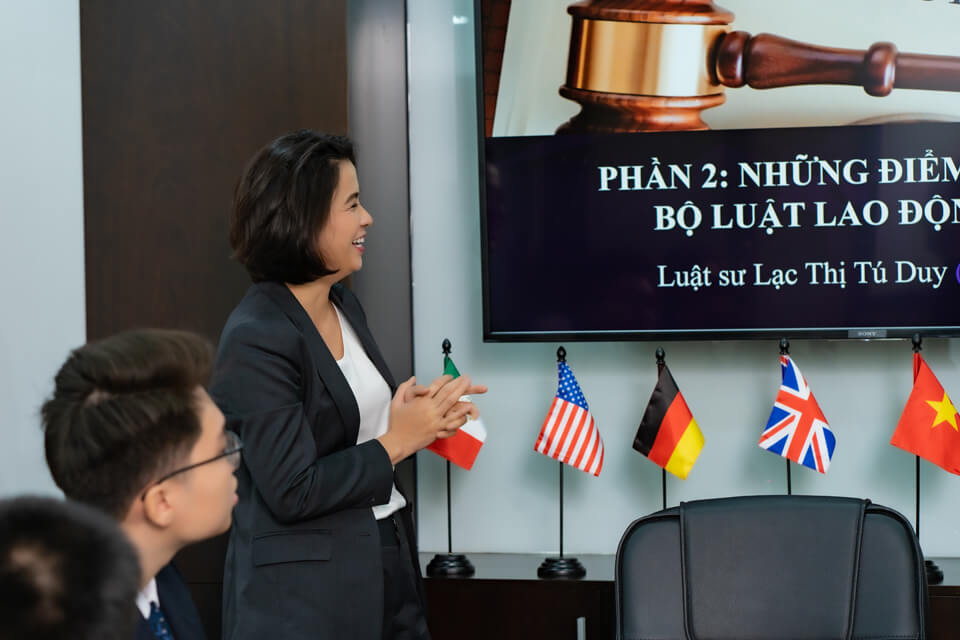 Lawyer Lac Duy, with nearly 15 years of experience, who masters effective and attractive legal training skills in English and Vietnamese, is one of the leading lawyers in the Vietnamese legal training market. Legal training service is one of the outstanding strengths of Lac Duy & Associates and Lawyer Lac Duy will directly be the trainer of legal training courses for domestic and foreign clients.
Besides, Lawyer Lac Duy participates in the annual training courses of lawyers for practicing lawyers of the Vietnam Bar Federation, domestic and foreign law associations. Lawyer Lac Duy has also been a visiting lecturer at Judicial Academy since 2017. Therefore, the core elements of this legal training course exclusively for clients at Lac Duy & Associates include:
The legal training course is designed to meet specific requirements and specific participants at clients' request and is directly taught by Lawyer Lac Duy;
Clients are updated with the latest legal regulations and instructed to collate and compare them with old legal regulations;
Clients are conveyed practical experiences through the application of laws within enterprises, as well as working with government authorities, third parties with related rights and obligations; and
Clients have a chance to focus on improving law application skills, drafting and handling legal situations of internal lawyers.
For more information or further consultation about Legal Training, please do not hesitate to contact Lawyer Lac Duy at +84 (28) 3622 1603 or email to info@lacduy-associates.com or lacduy@lacduy-associates.com.